Bridal Pricing
I am lucky enough to have have worked with hundreds of brides on their "BIG" day and have been doing bridal and special event makeup for 10 years. One of the most special days in a woman's life is their wedding day, so I strive to make my brides and the ones closest to them feel their very best. I want to ensure they look and feel their best. I use many different brands and products from luxury and professional lines. All of the products that I use are photo friendly and suitable for both flash and natural lighting. I tell all my brides that I want them to look gorgeous in their photos, but feel comfortable and beautiful in person as well. As my client, I will take my time with you to figure out exactly what look you want, what products will work best to achieve it, and I will make any recommendations as far as what I think will work best for each individual client and help customize the look so that you feel comfortable while still being suitable for photography.
$195.00 Bridal Makeup
Includes: The time and talent of your artist as well as their use of professional and luxury beauty products and tools, customized lash application, on location makeup application, local travel*. $100 is due as a deposit, where the remaining $95 is due on the day of the event.
$95 per Attendant
*Customized lash application is included
$85 per Preview Session (Trial)
Preview sessions are necessary for brides. It is my opportunity to craft the perfect look for you on your big day and for you to get to know me a bit better. You will be able to sit back and enjoy being taken care of on your big day knowing that everything will be exactly how you want it.
We will discuss your daily beauty routine and determing the products and techniques best suited for your skin.
Bring photos! The pictures and inspiration that you bring will help us design your custom look.
One makeup look will be created at the trial with necessary minor adjustments as we discuss the final product. I always tell my clients that I want them to leave LOVING their makeup. Don't be shy if there is something that I can adjust. You will not hurt my feelings. That is why we do a trial!!
I suggest scheduling your preview session 6-8 weeks prior to your event.
Large parties or brides with certain time constraints might require an assistant, which will result in an additional fee. I am happy to do up to 9 ladies without an assistant. Although, I like one hour with my bride and forty minutes with each attendant. Some bridal parties like to have a later makeup start time and enjoy having a second artist. If interested, please inquire and I can share further pricing information.
No attendants? No Problem!
$400 Makeup
Enjoy the luxury of your own personal makeup artist. No rushing, just my full attention on your big day!
Includes: The time and talent of your personal makeup artist as well as the use of professional and luxury beauty products and tools, on location makeup application, full customized lash application, stay on location (one hour) after initial touch ups*, local travel*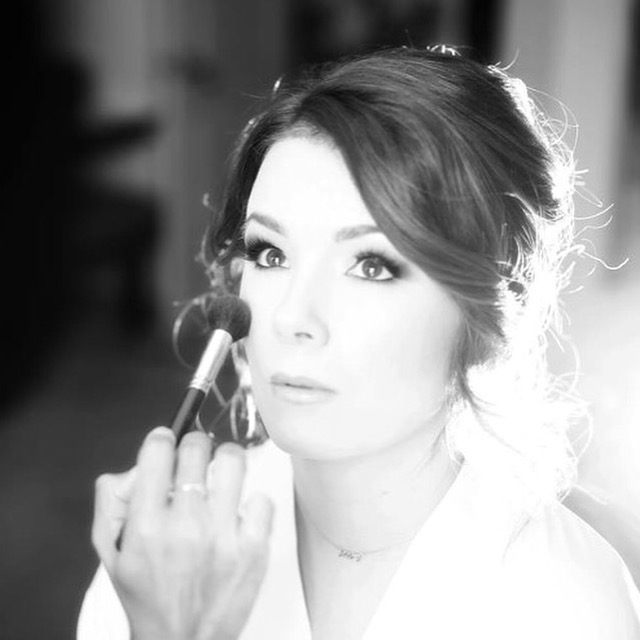 These services are available at these rates only when booking any of my bridal packages.
$75.00/Hour
Personal Assisting/ On Location Touch ups (Additional time after makeup is complete)
$75.00 *
Look Change for Makeup *plus hourly rate to stay on location until designated time
$50.00/hour *
Travel Expense included in packages is based on local events. Any additional travel time will be charged. Pricing is based off of round trip travel. First hour is free/ included in "local travel"
$50.00
Before 8 am start time; Timelines and party sizes that are required to start prior to 8am are subject to a convenience charge.
$50.00
Location Change: If you are needing me to travel to second location there is a break down/ set up fee.
A $100 NON REFUNDABLE deposit is due before or no later that the time of your preview session. This secures your date and goes toward your full balance- the remainder of which is due on the day of your event. This is separate from the trial run fee.